Published by LOVE INC MAGAZINE (yesss!)
Friends and family of Lora and Tracy came from all over the world to witness their uniting love. The Living Sculpture Sanctuary in Florida was the perfect setting to honor the blend of their South African and Puerto Rican cultures, as well as their love for nature and adventure.
While rain on a wedding day isn't everyone's first choice, Lora and Tracy thought it only added to the romance of the day. Guests gathered under the clear tent of the venue for the couple's wine wedding ceremony with an arbor of flowers and lanterns propped behind them. "We each selected a wine for each other based on the characteristics and surprised each other with the wine, partaking in it and roasting our past, present and future," mentioned Lora. A true family affair, their son played a trombone duet and their niece sang a memorable melody. Once it was official, the two exited as dried leaves were tossed in honor of their love.
In addition to their stylish dresses, bouquets consisting of a King Protea and pincushions were held; both native flowers to South Africa adding a meaningful touch. Other tributes to their heritage included a South African food station with biltong and droewors as well as mojo pork, rice, beans and plantains to bring in the Puerto Rican flair.
A gin bar with 20 different gins, wooden wedding signs, and a naked cake displayed on a swing with each tier filled with a different flavor were amongst the favorite details for Lora and Tracy. Additionally the two took lessons for a choreographed dance that eventually led everyone to the dance floor.
"It's never easy to take two things and weave them into one cohesive unit, but I think we did it beautifully!" mentioned Lora.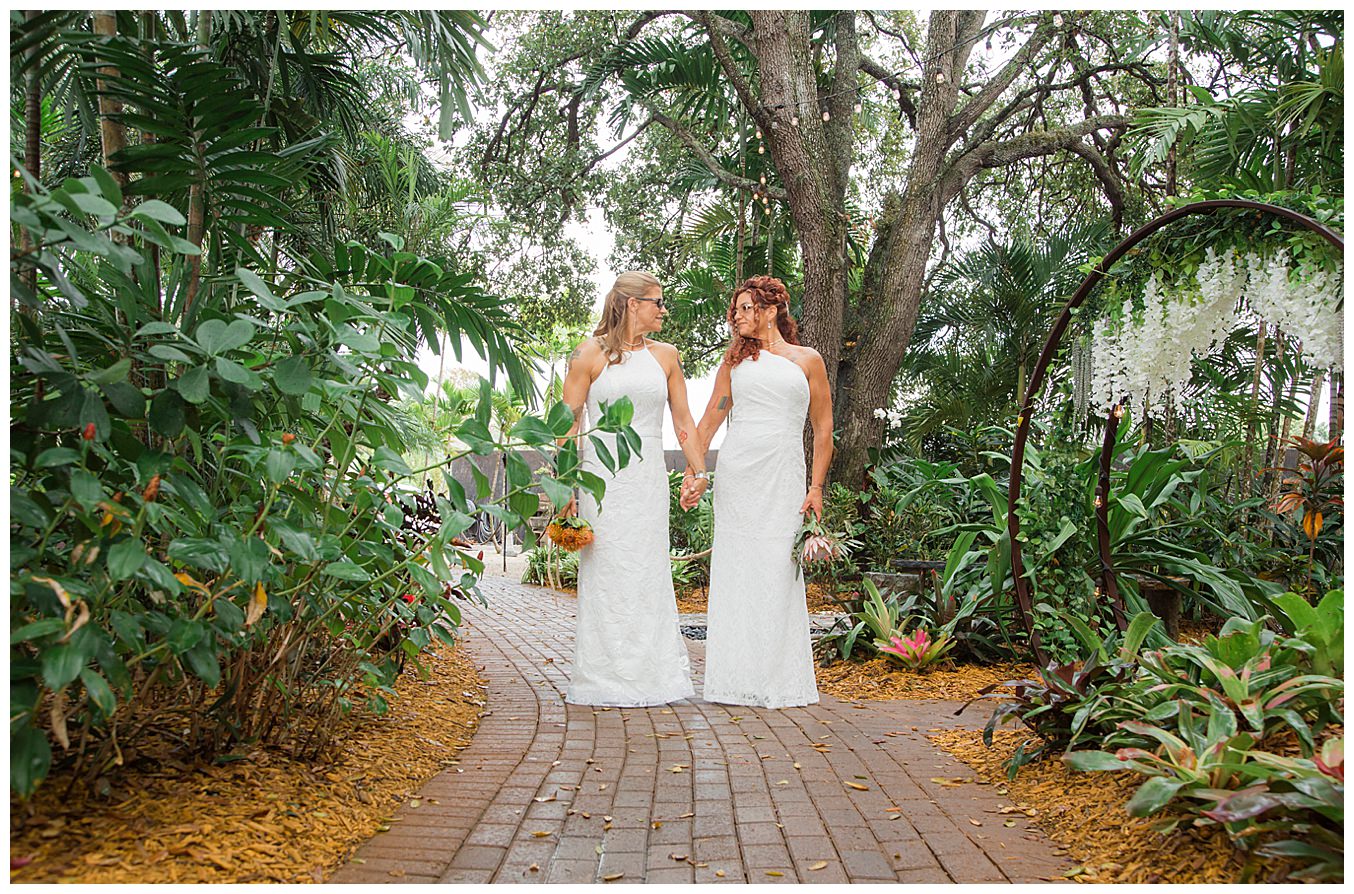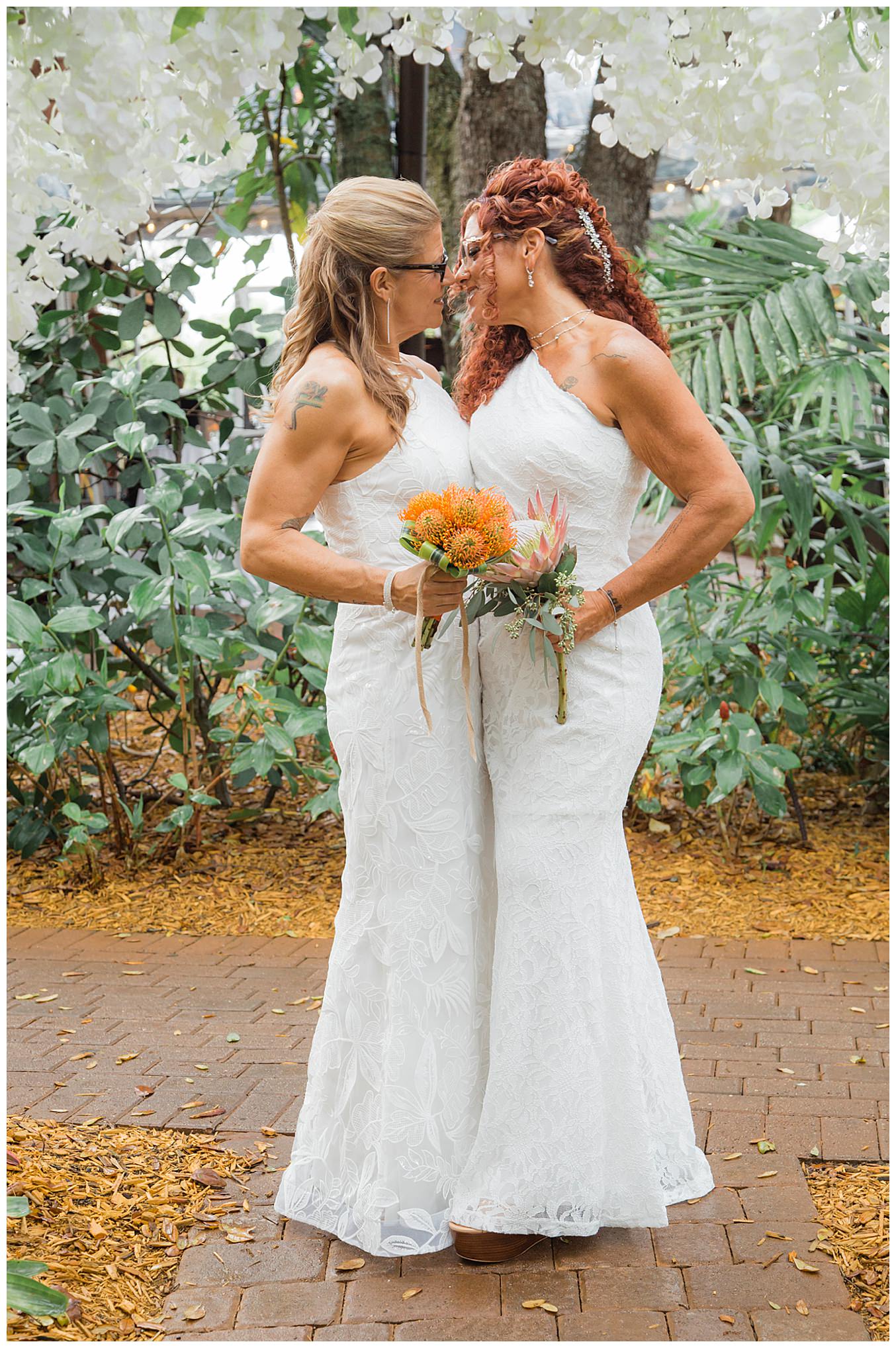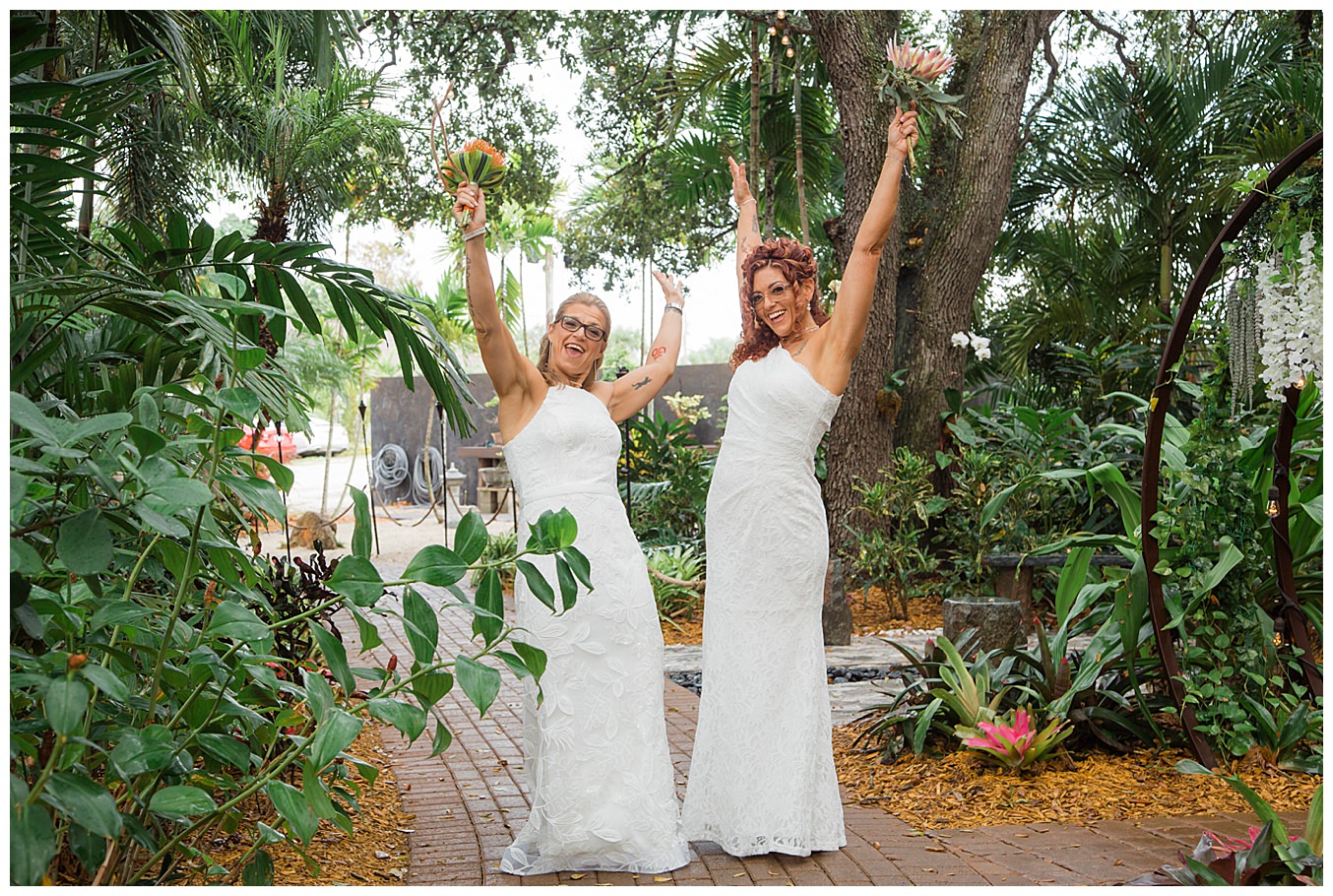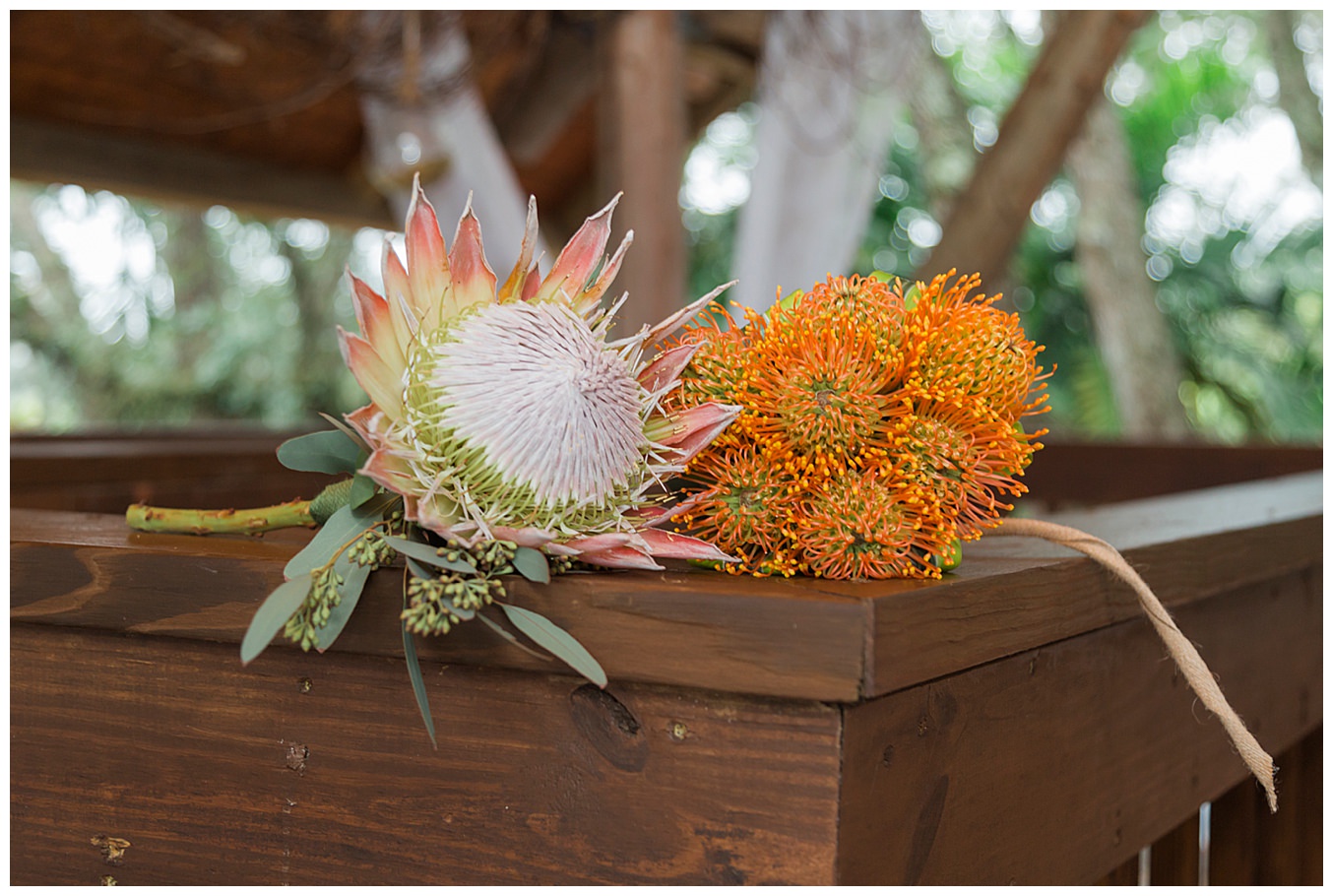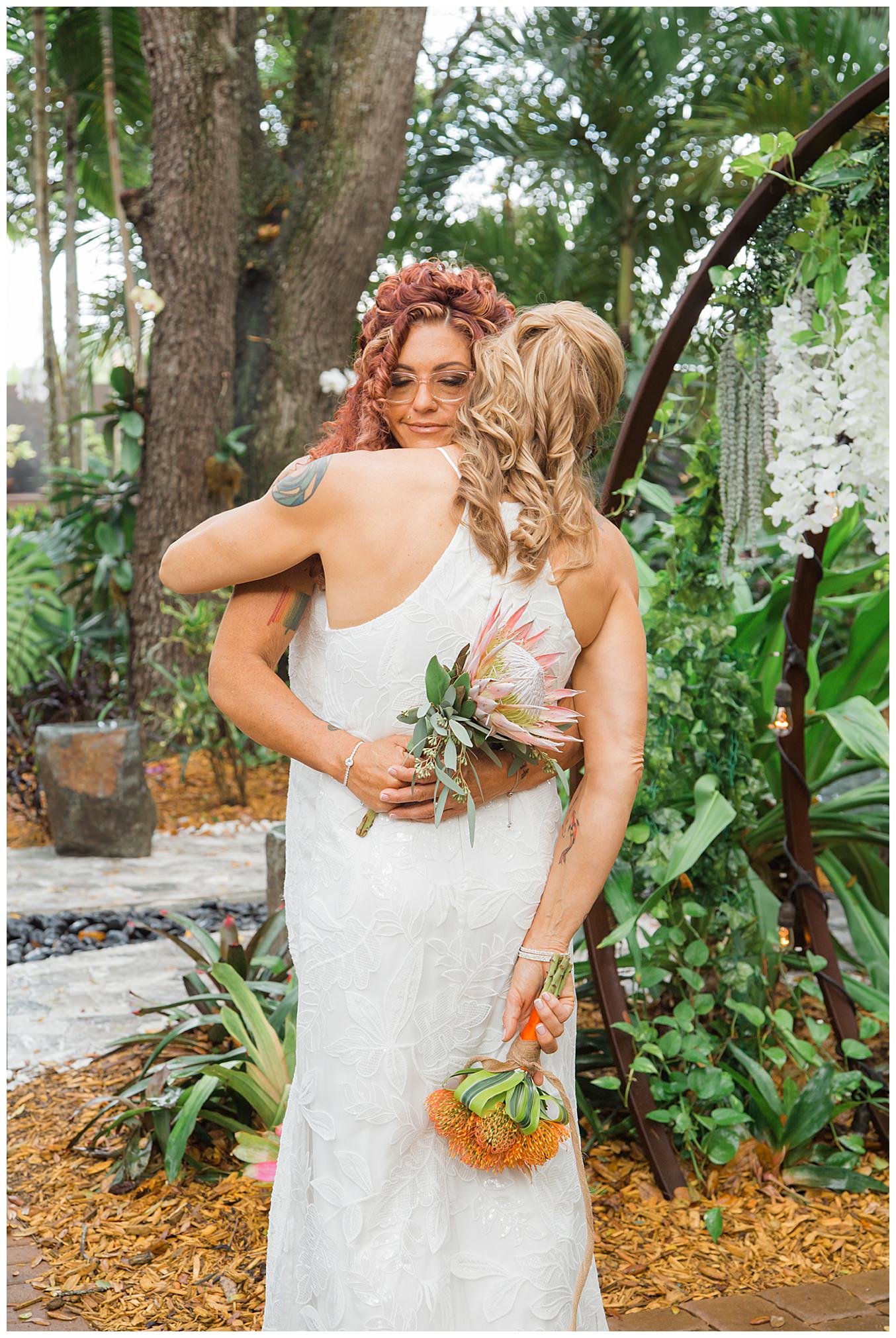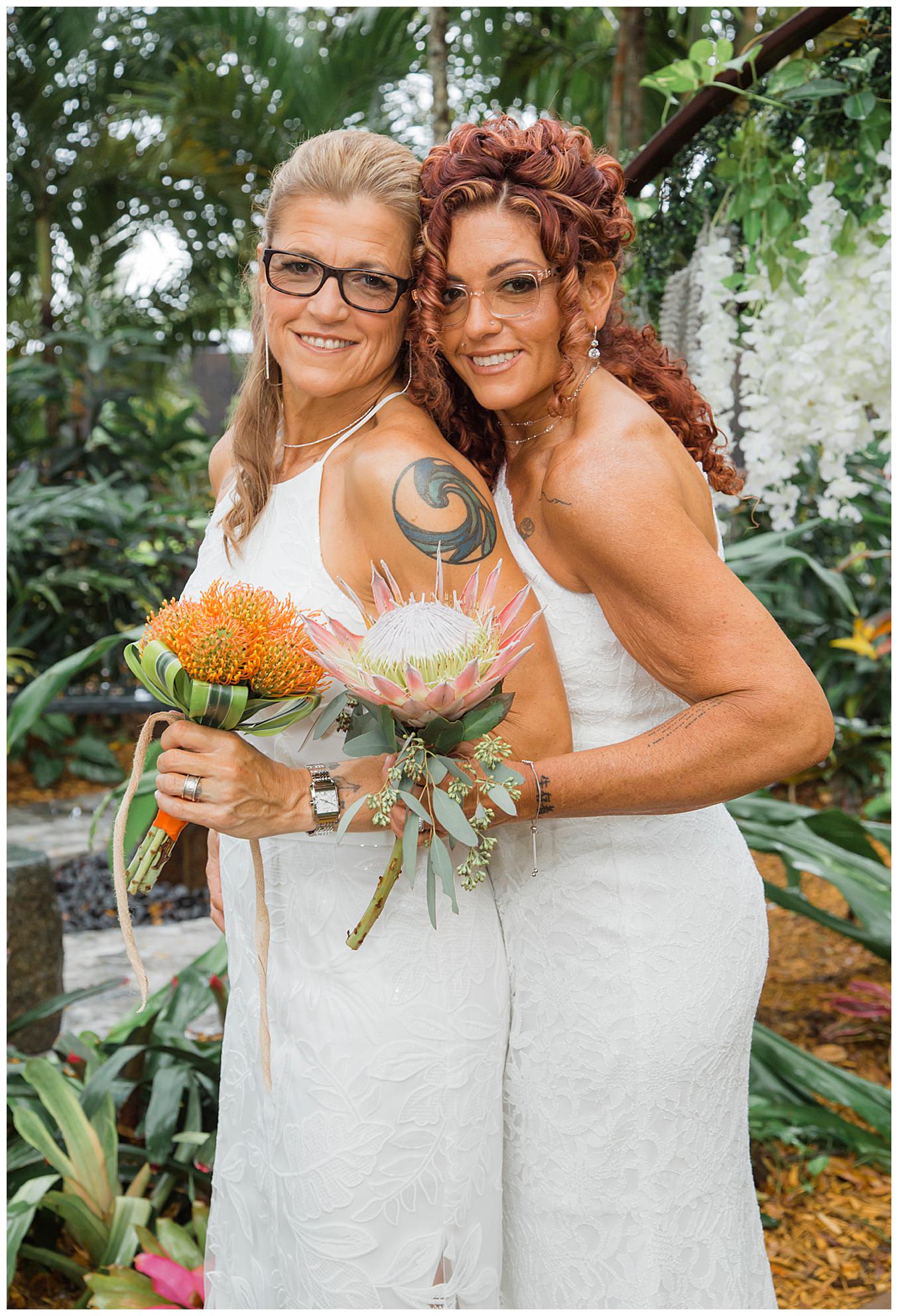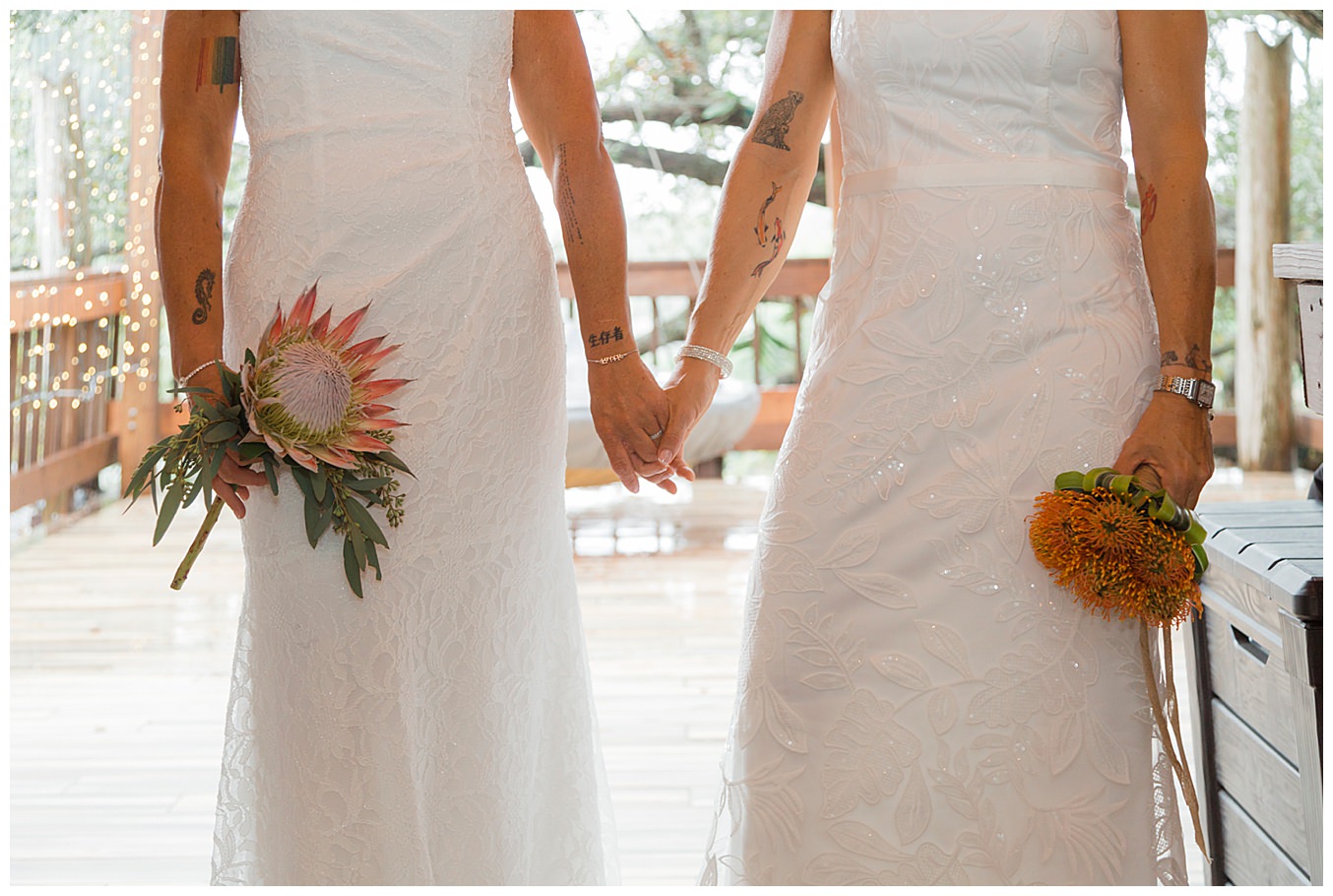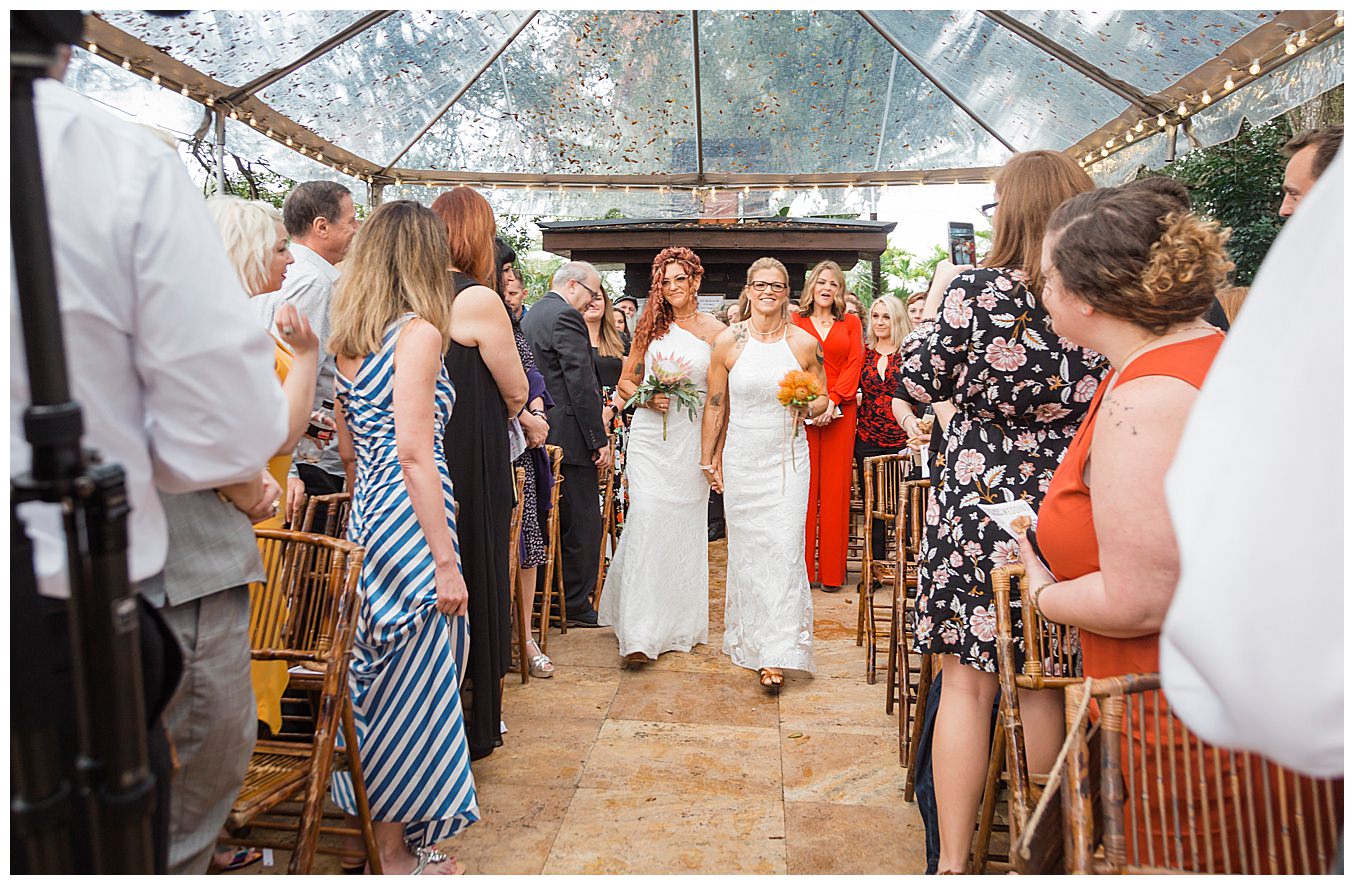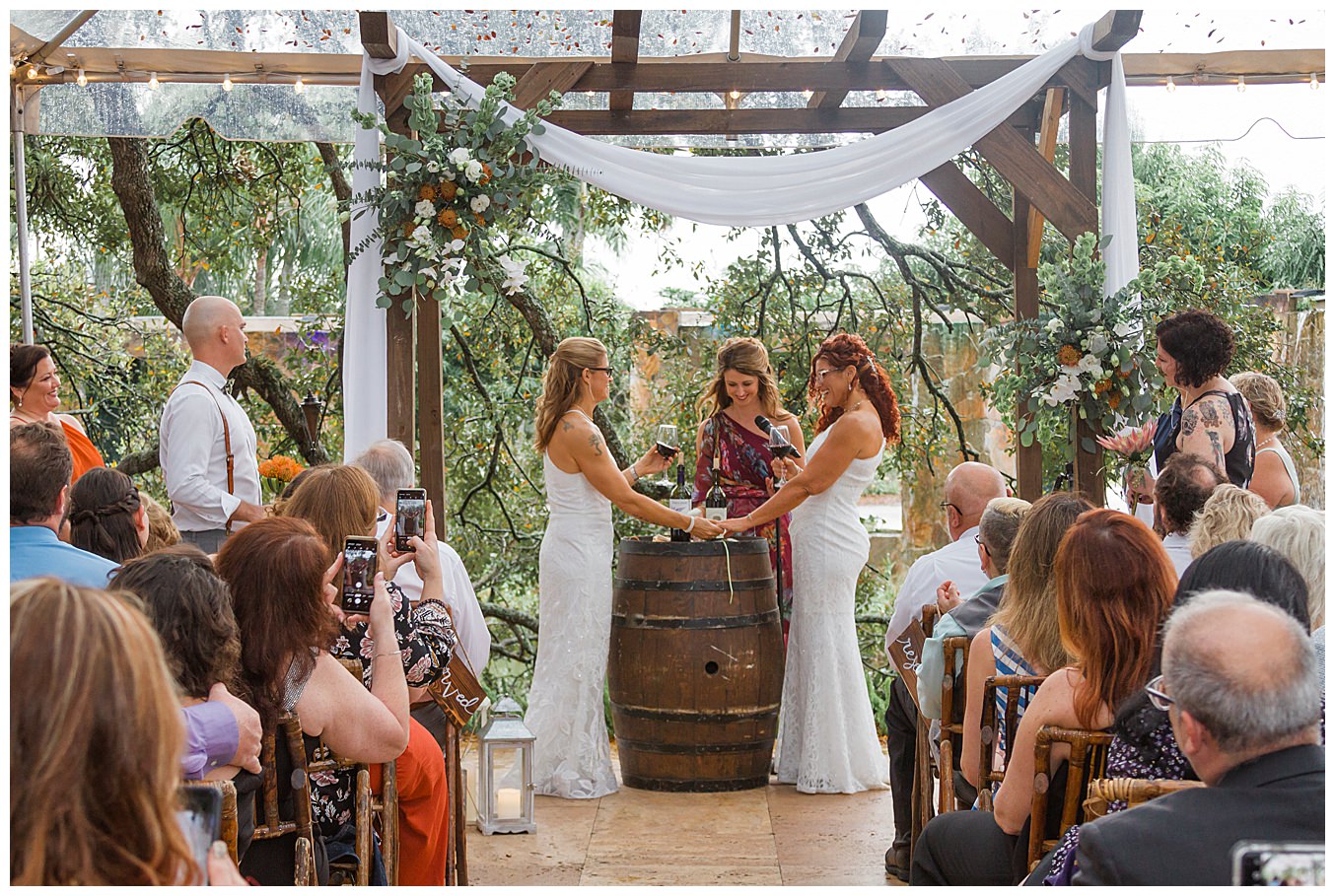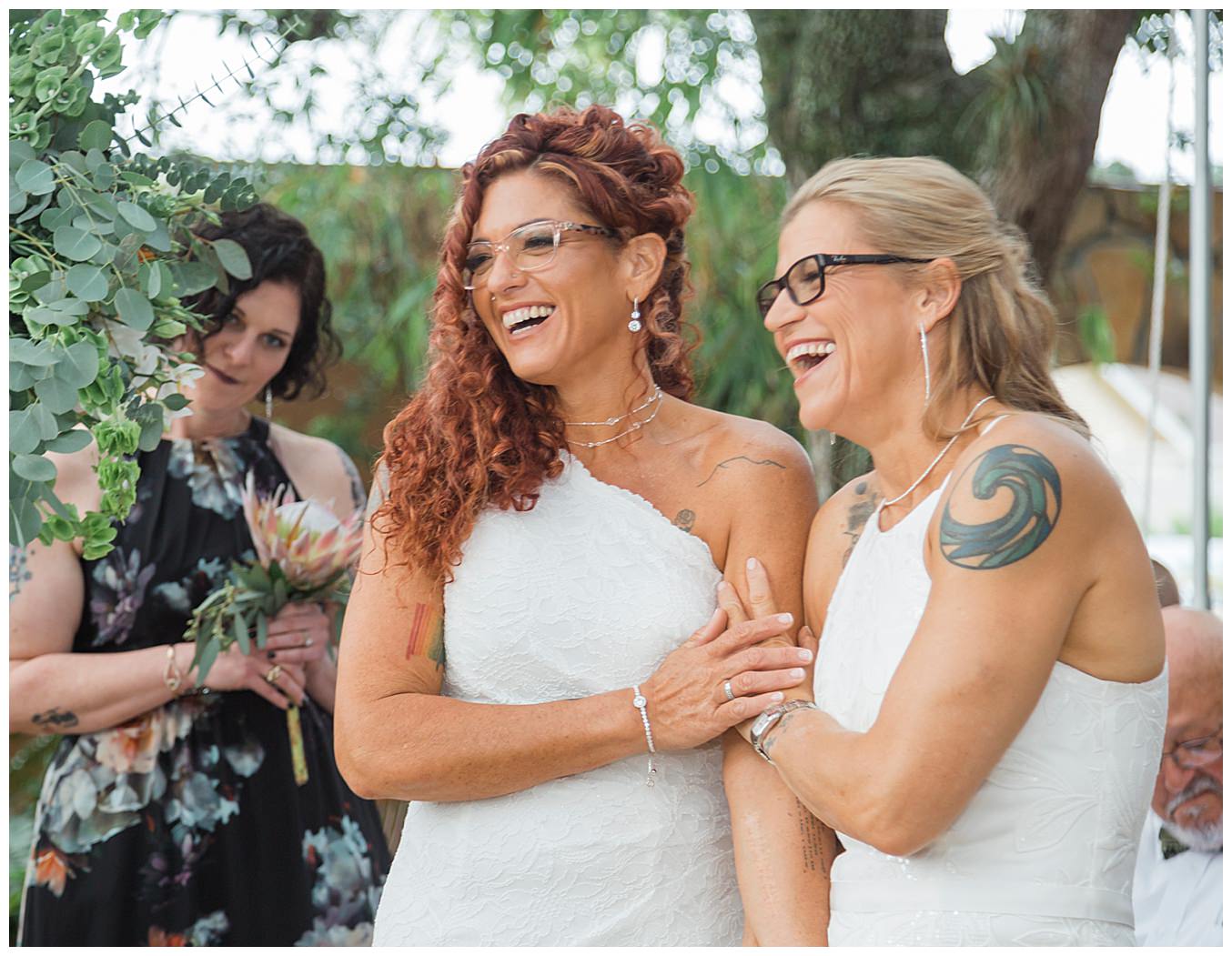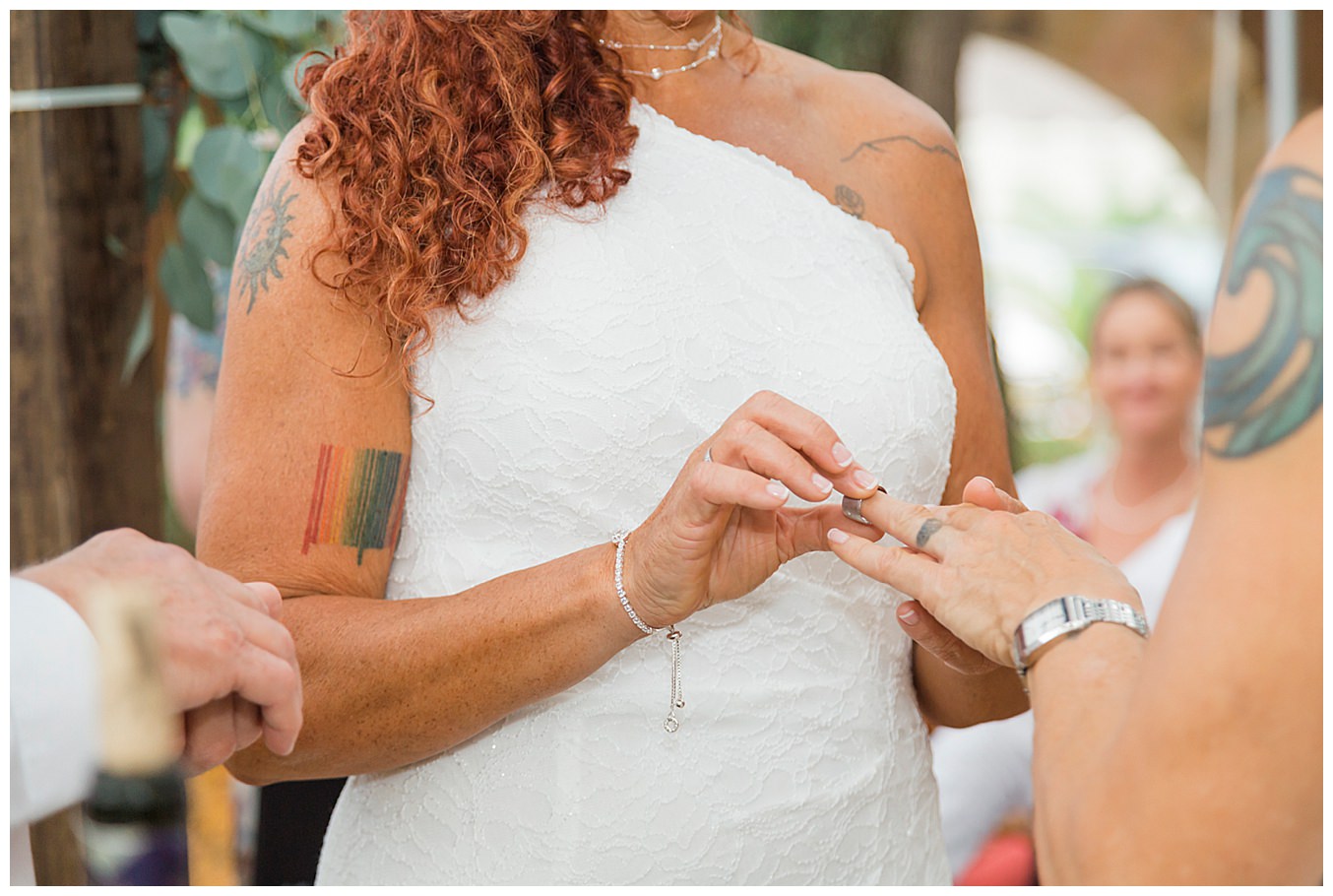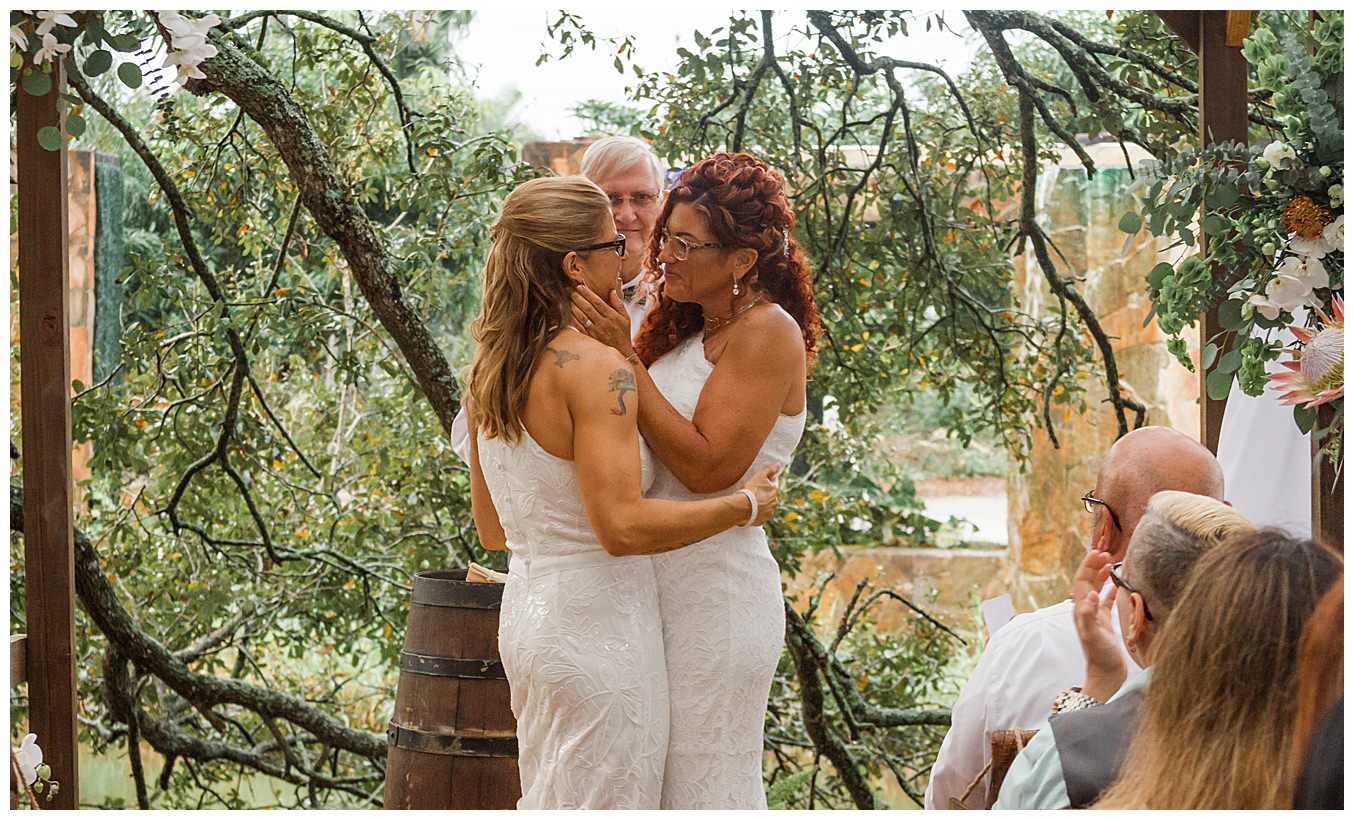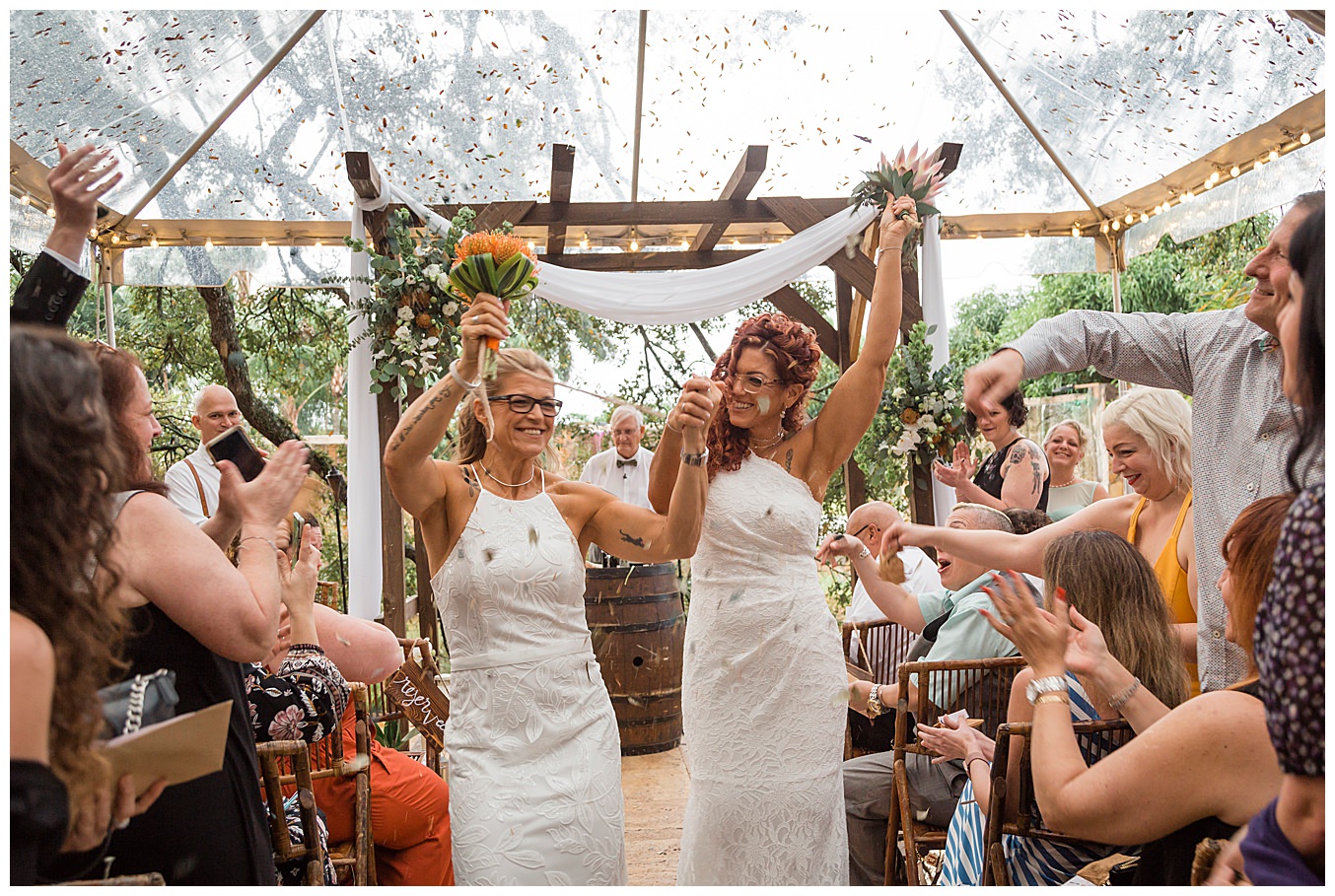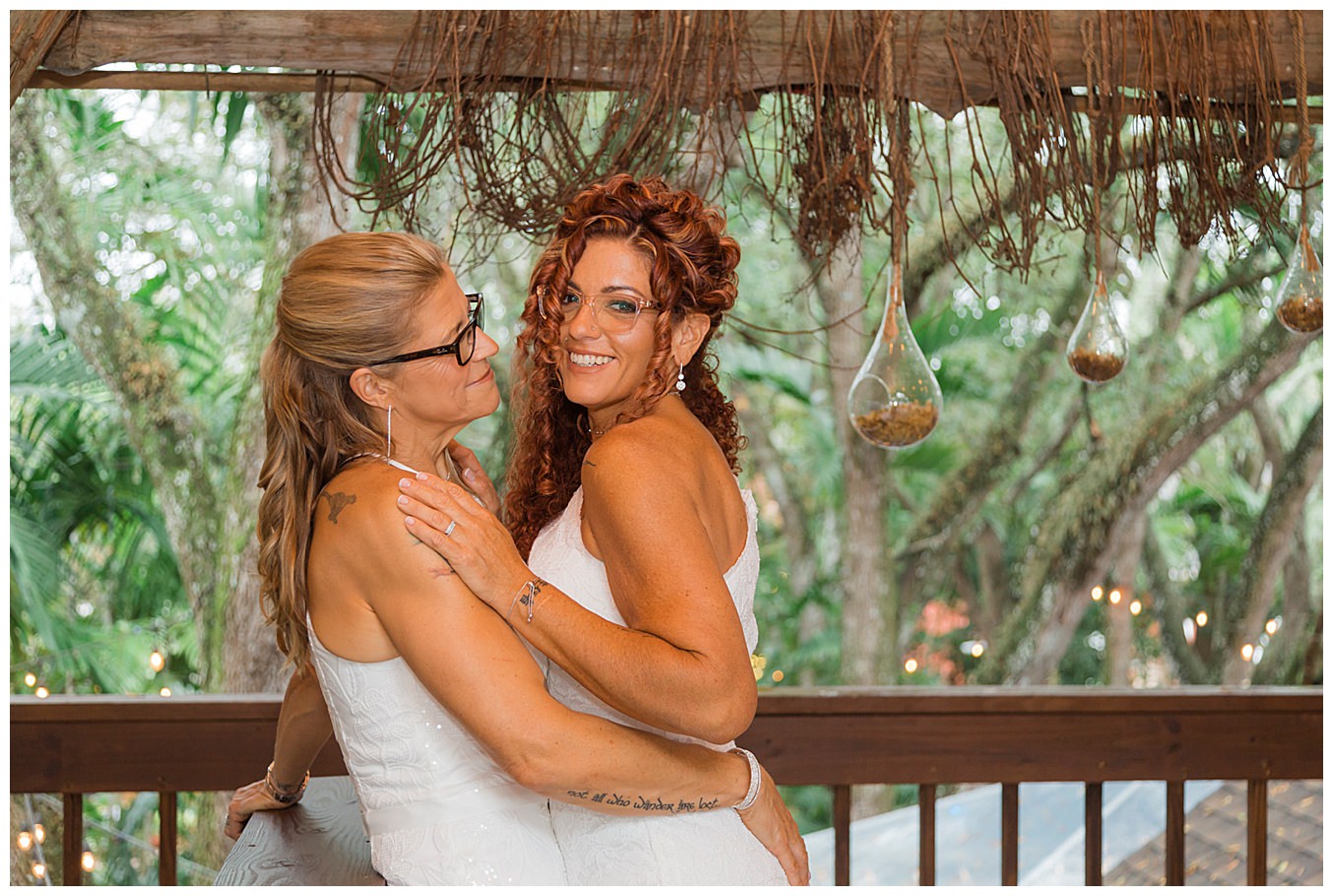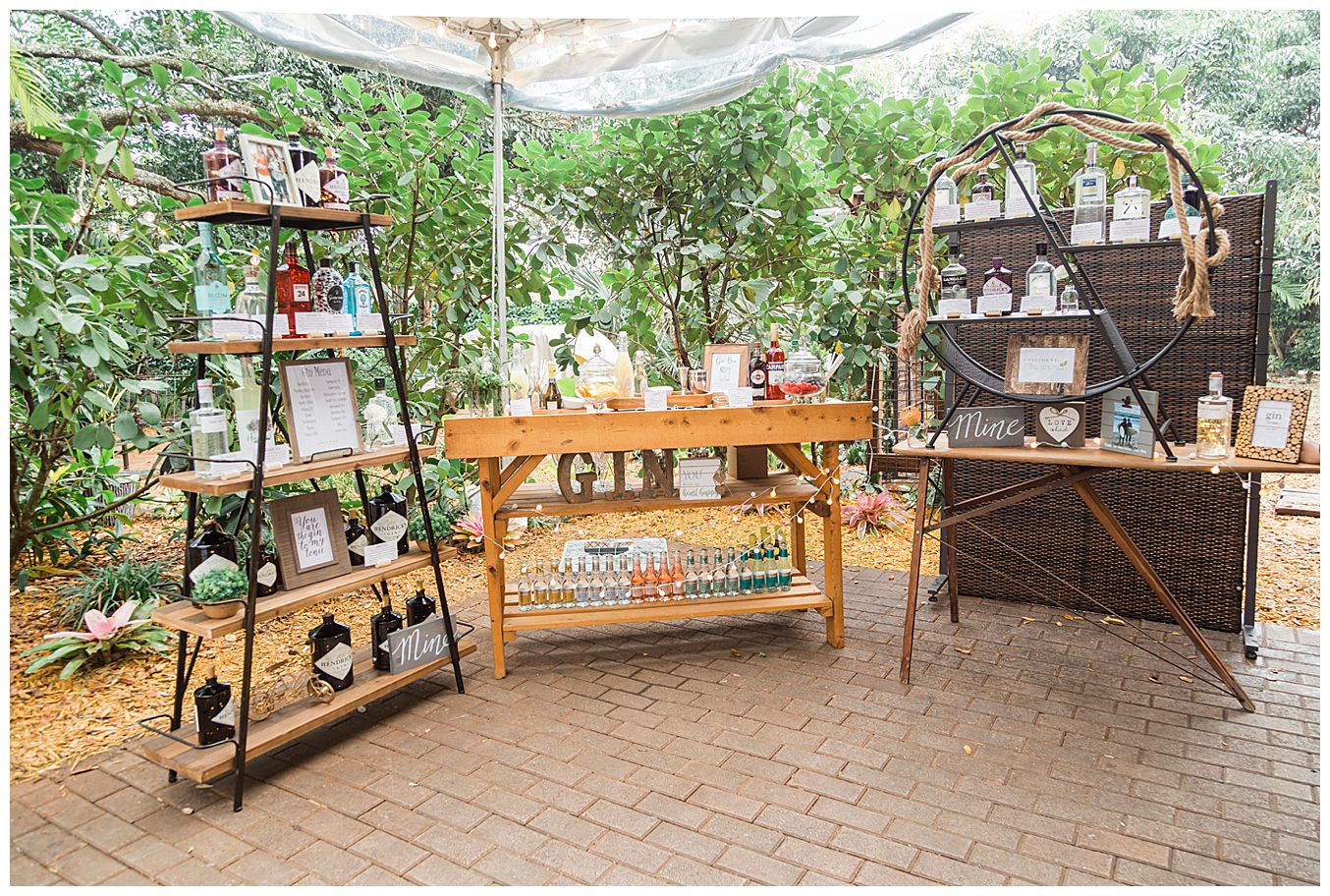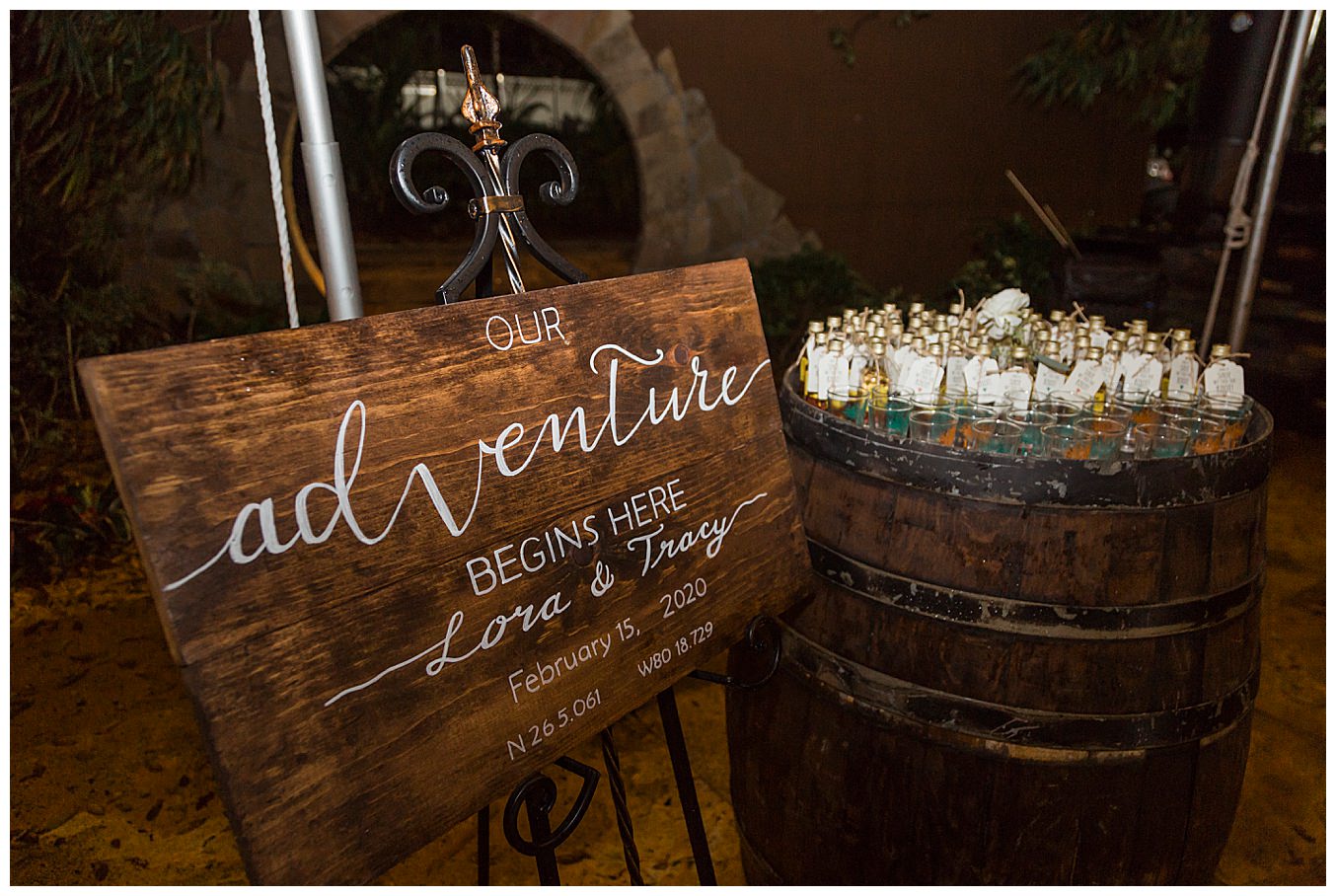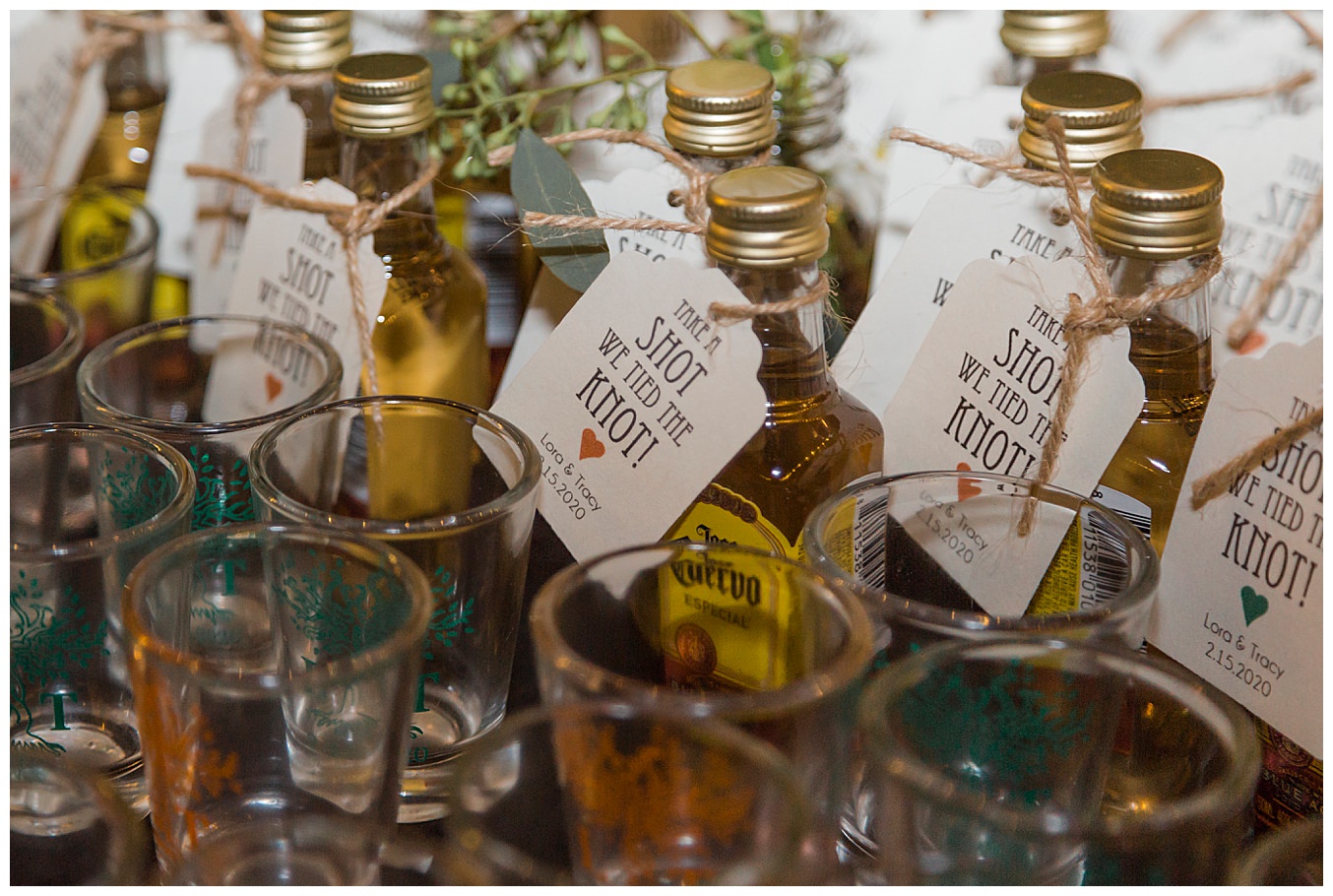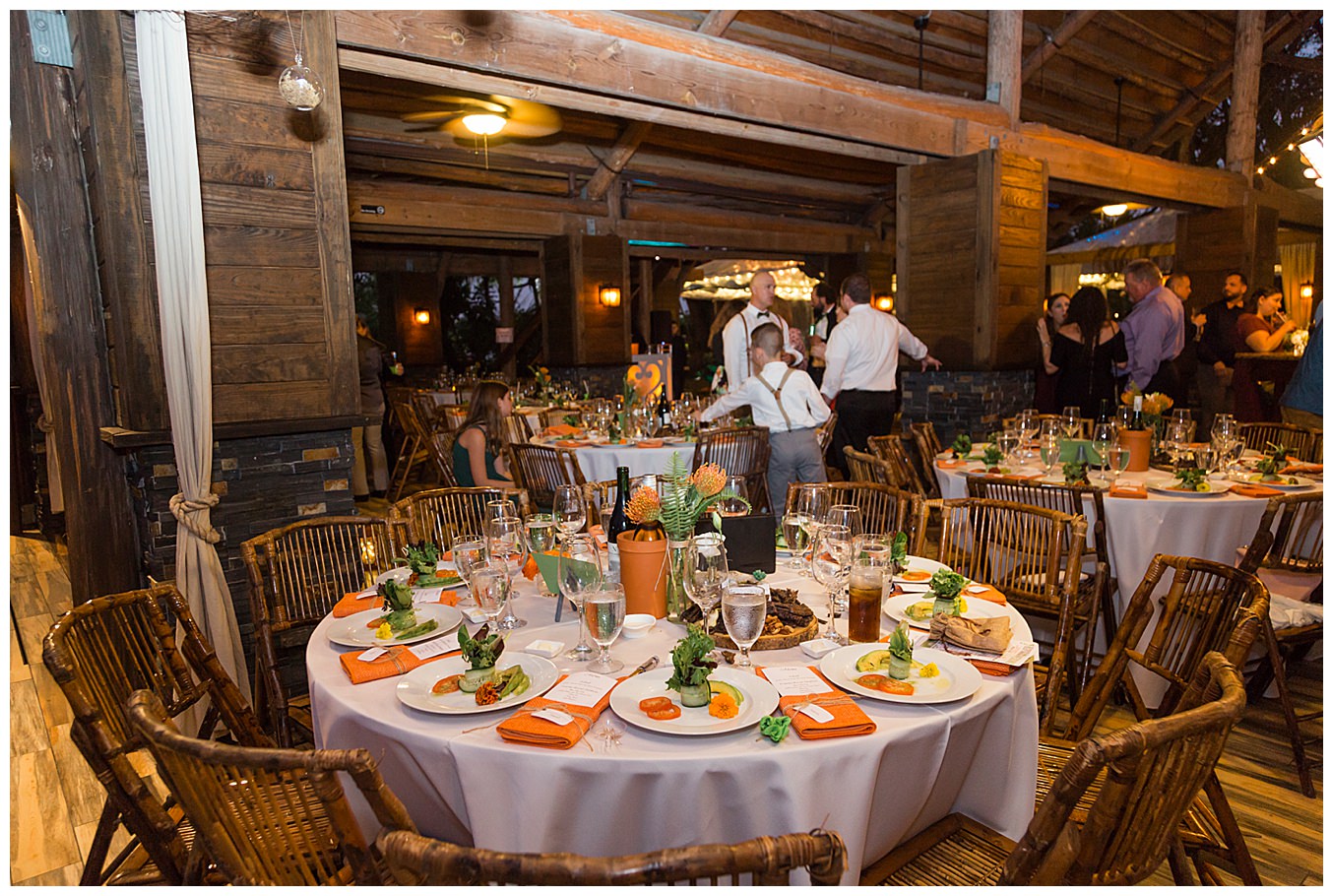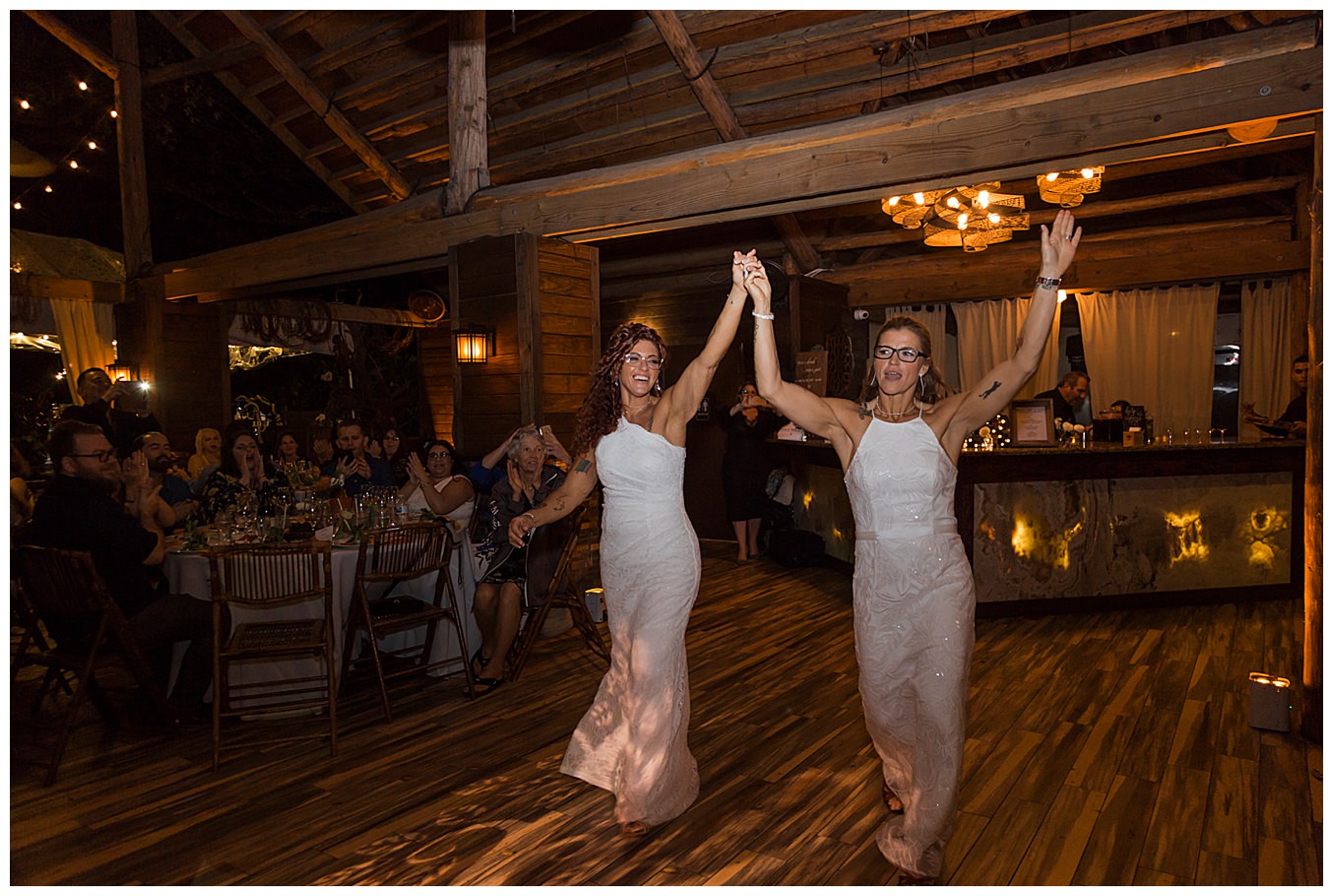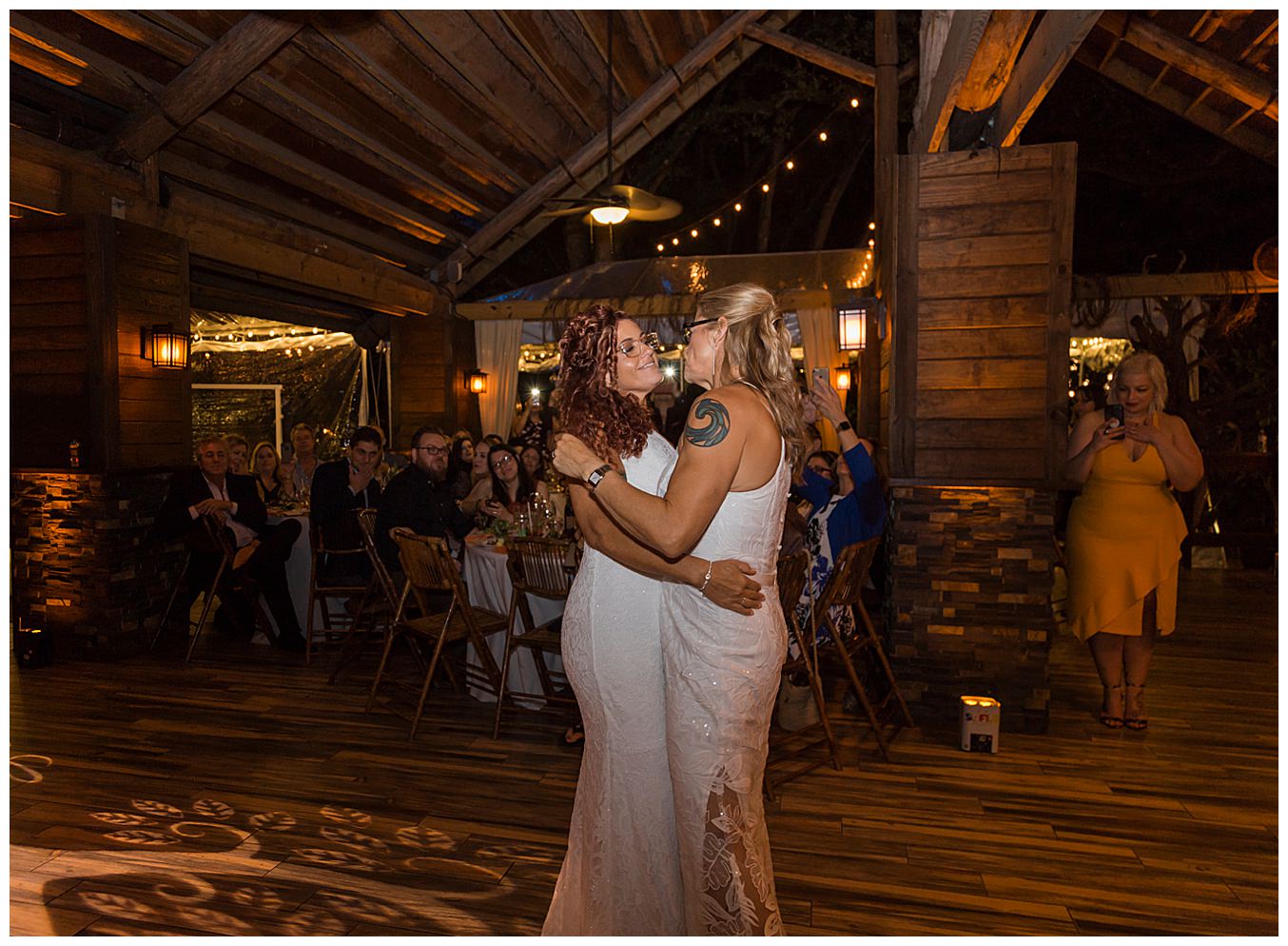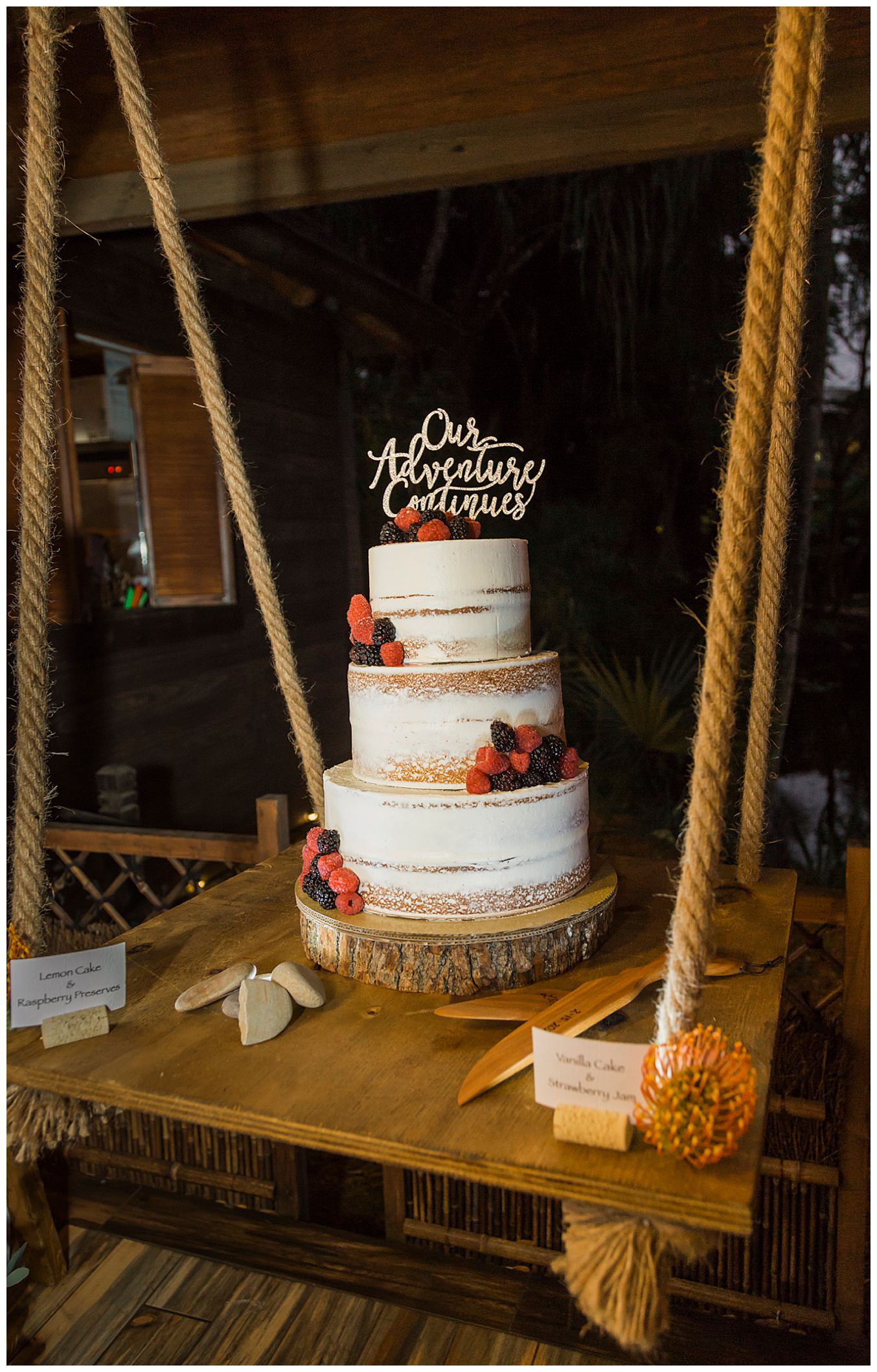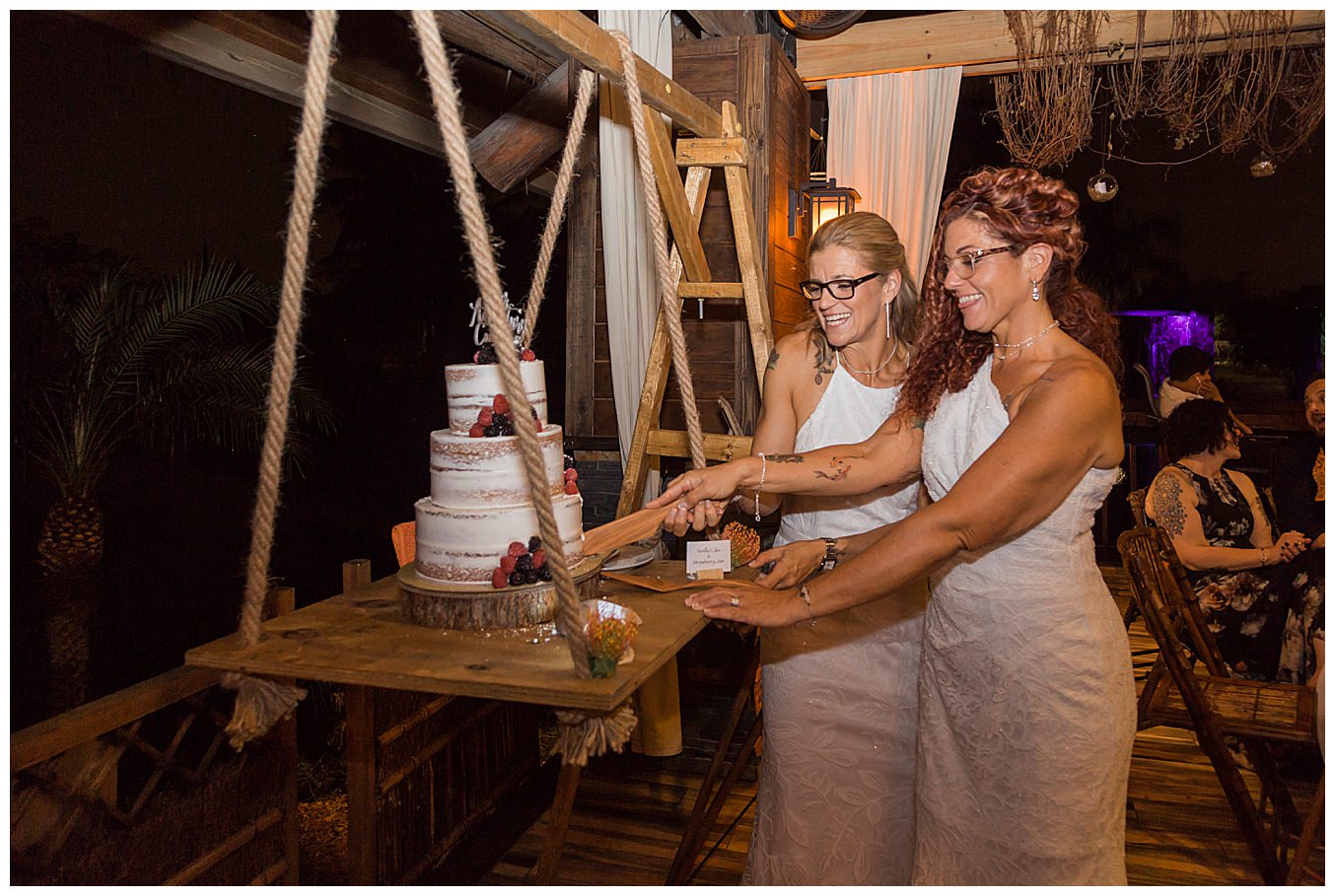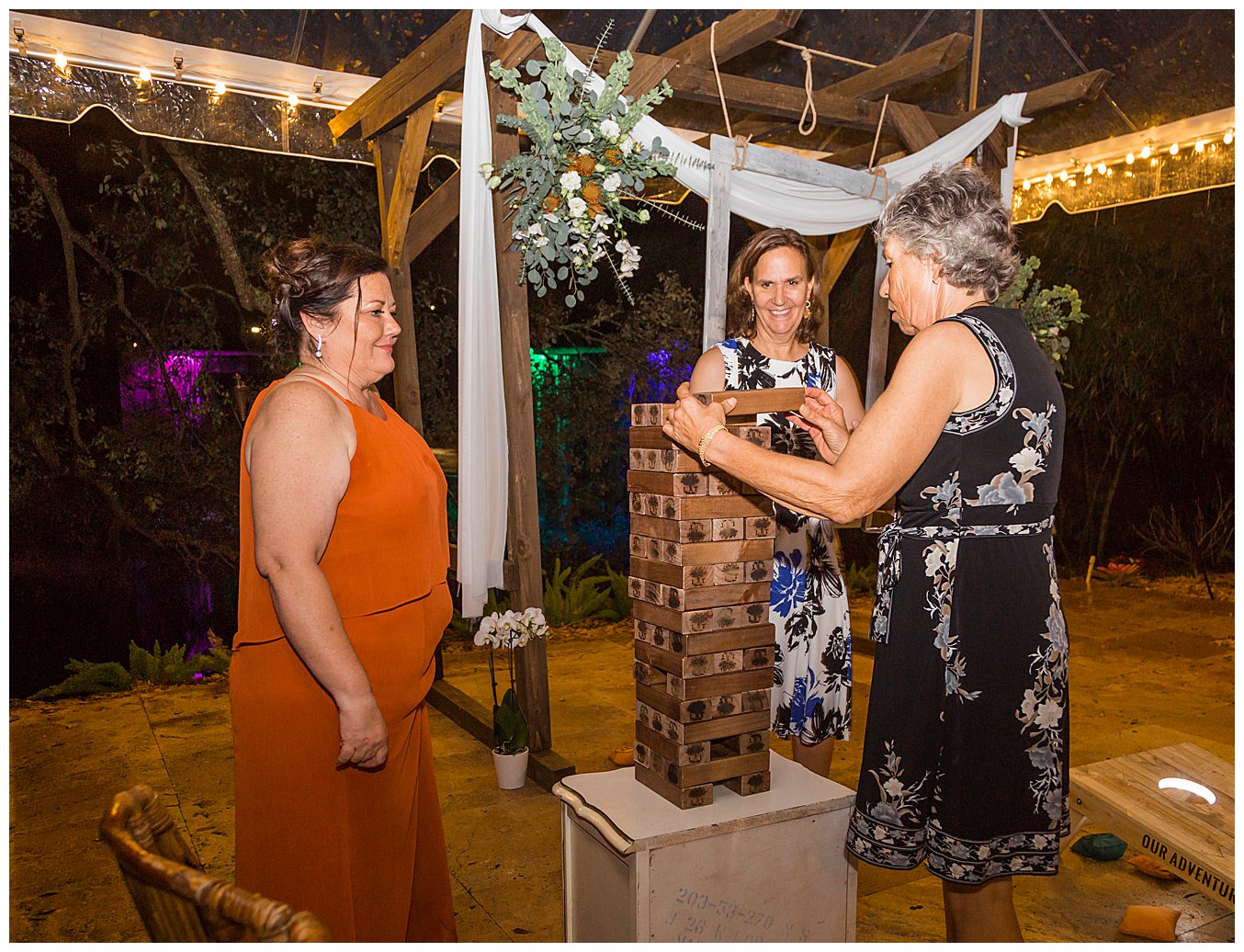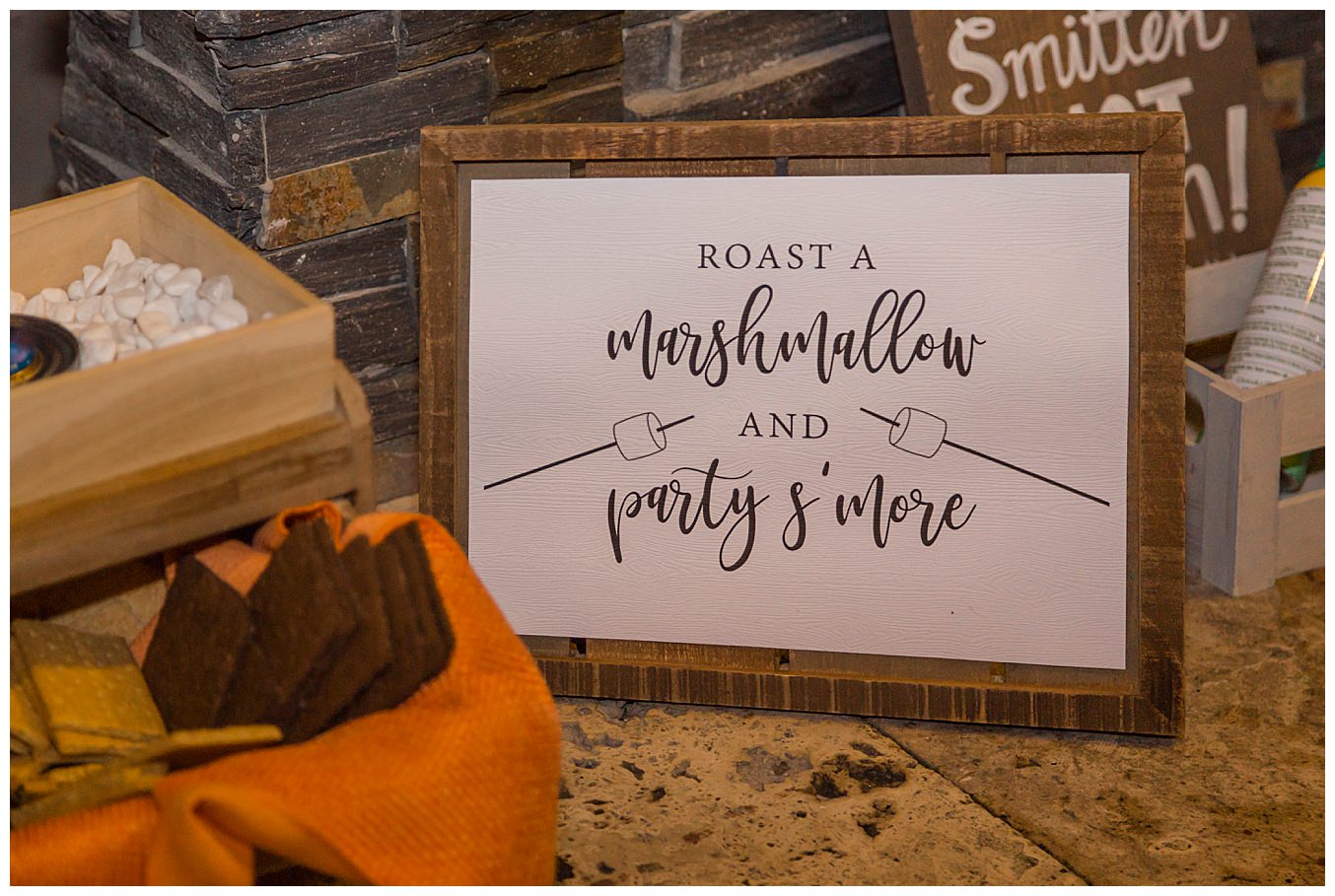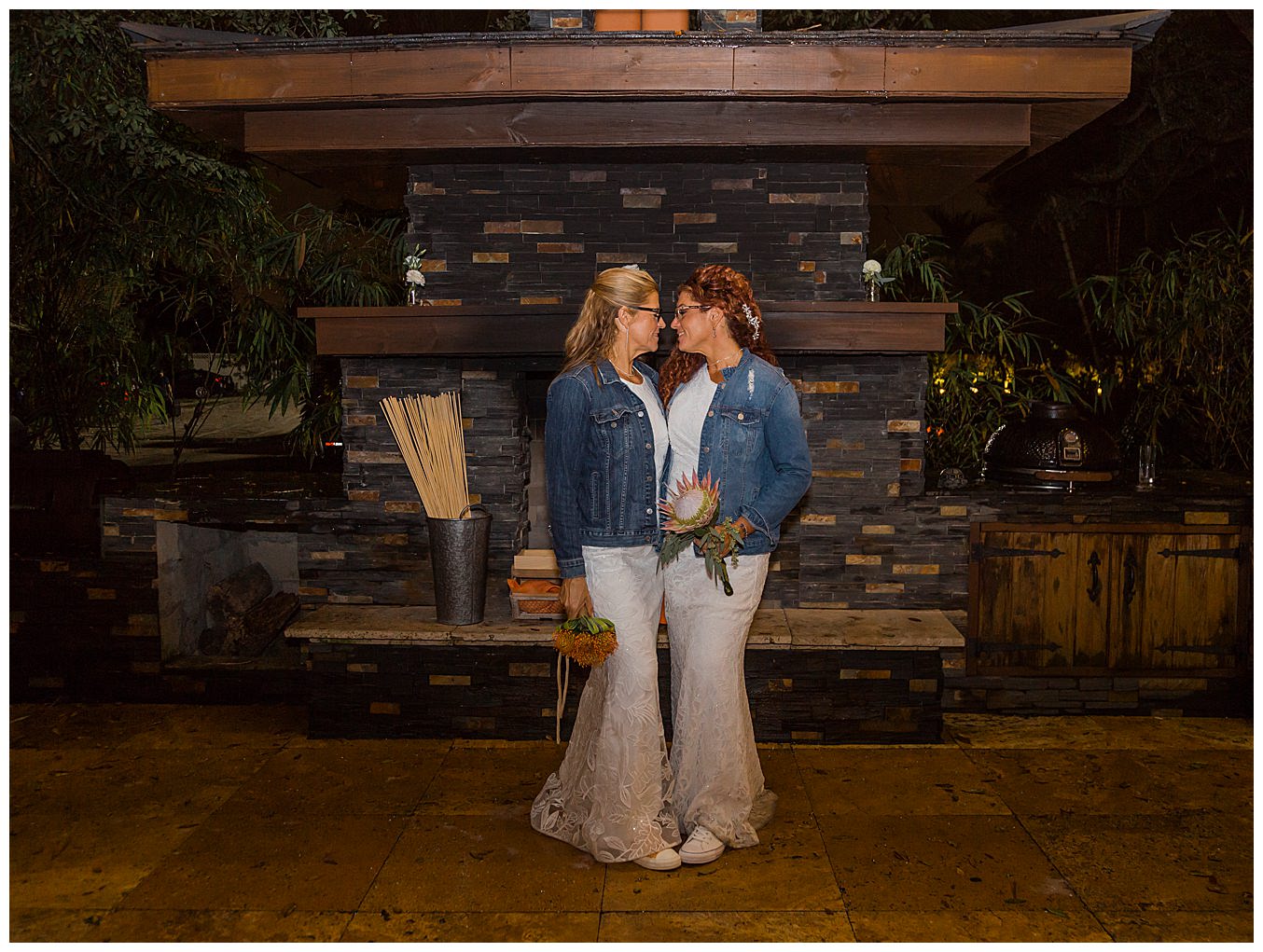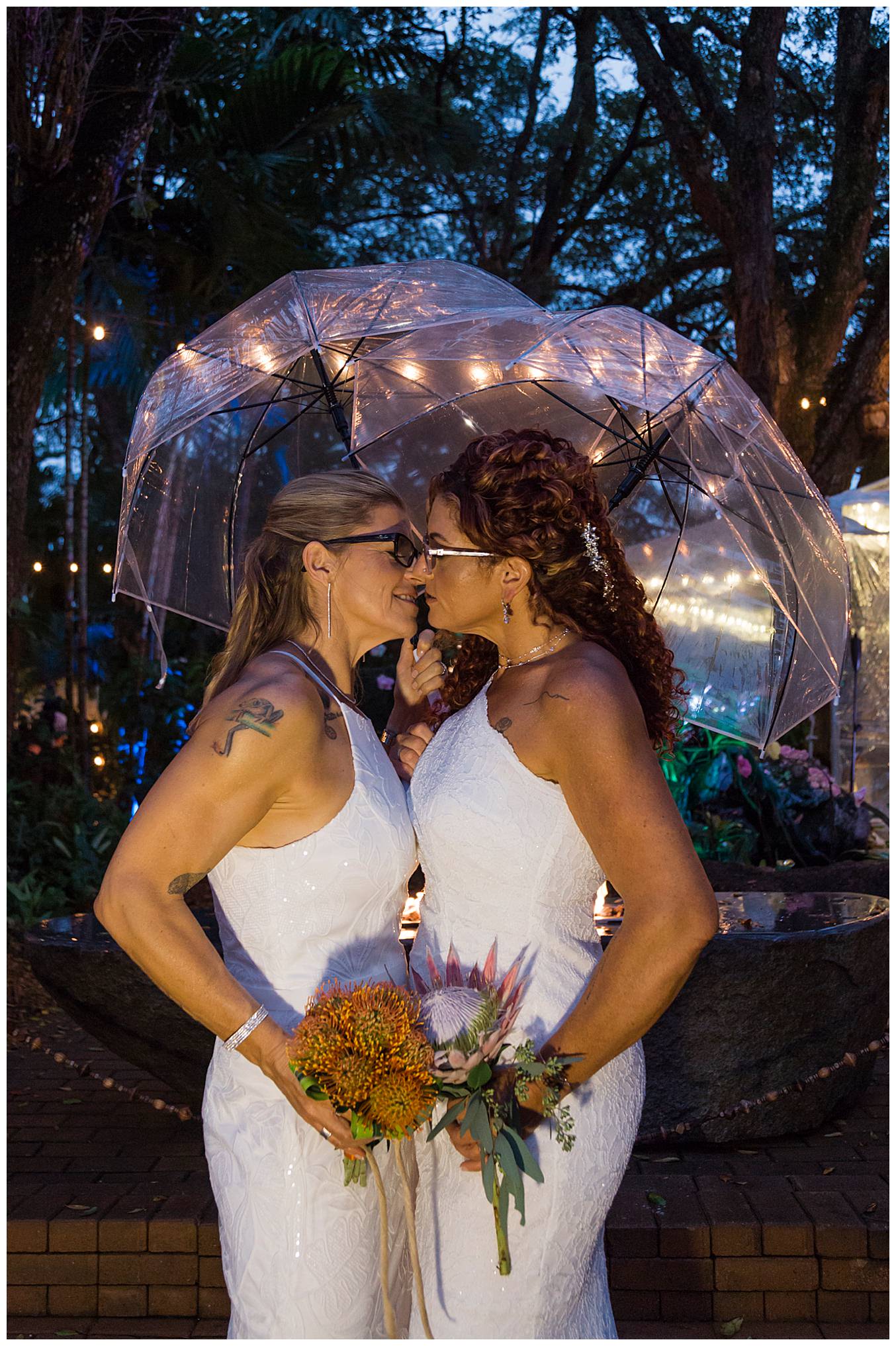 Written by Alyssa Carfang